LAB MOVIE – A MULTINATIONAL PROJECT WITH JOINING OF THAI NGUYEN UNIVERSITY
01/06/2020 
3501
After more than 30 years of renovation, Vietnam has become a middle-income country which owns a dynamic market economy gradually integrating into the international environment. However, industry and construction grew by 10% each year in recent years while the labor productivity is not proportional. According to the report of General Statistics Office, the growth rate of Vietnam's labor productivity is on bottom group of Asia – Pacific region. Many scientific studies have indicated that more than 20% of Vietnam workforce is trained skills and knowledge which do not meet the requirements of labor market. The World Bank also shows the insufficient skills of graduates in consist of critical thinking, problem resolve skill, teamwork skill and communication.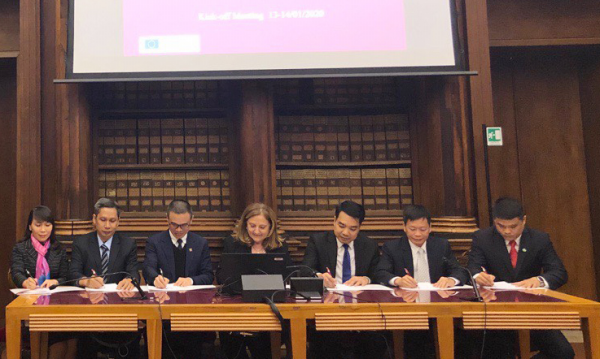 In this context, the project LAB – Movie (Labor Market Observatory in Vietnam Universities) has been carried out and joined by more than 32 universities, in which there were 6 Vietnamese universities, including: Ha Noi University, Thai Nguyen University, TNU of Technology, Nguyen Tat Thanh University and Ha Noi Small and Medium Enterprises Association.
The main target of LAB MOVIE project is to provide students who are in the third year and fourth year in universities taking part in the project overviews about labor markets as well as necessary skills to meet the demand of companies.
On January 2020, the kick off meeting of the project was hold in Padova University (Italy) witnessed the participants of Prof. Assoc. Do Anh Tai who is the representative of TNU of Economics and Business Administration.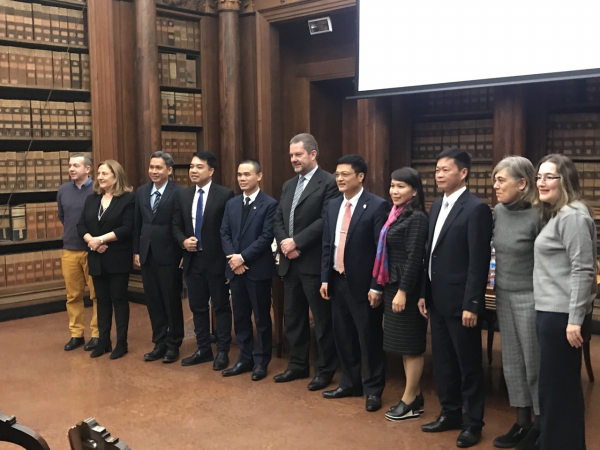 In the afternoon of May 12nd, 2020, partners taking part in the project reviewed all results of the first work package so as to write an overview report about labor market, focusing on 3 edge fields in consist of: Tourism, Food Technology, Electronics and Telecommunication and Information Technology.
The second work package will be carried out in June, 2020 with the content being surveying the demand of enterprises on each field. At this meeting, the plan to organize a workshop for the project managers and researchers on September, 2020 will be discussed.
---